Do You Pay Too Much for your Business Internet Service?
Do You Pay Too Much for your Business Internet Service?
Everyone in business knows all too well that you can no longer operate efficiently without fast and reliable Business Broadband. London based companies have much more providers to choose from than most, as the capital continues to build ever more fibre optic and microwave broadband infrastructure. It seems as though new tech start-ups and innovative communications companies are opening almost every day, each one offering radical new ways for your business to get online. From WIFI providers to fibre optic installers there is now such a vast range of services being offered at so many price points it can be difficult to know whether your business broadband is good value or not.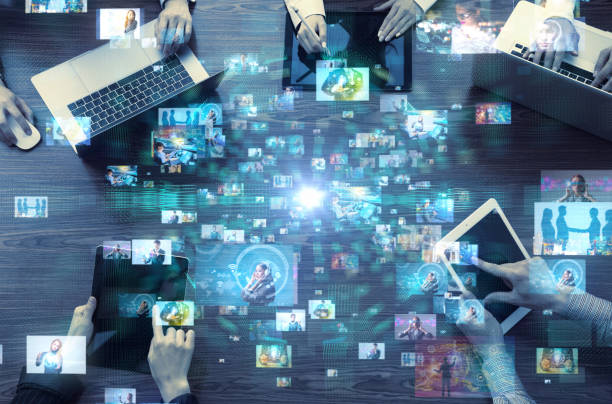 As a business you know that your broadband connection is an absolutely essential utility. You cannot possibly do without it. But as a business you also know that the price you pay for your broadband connection is an overhead, and like all overheads you must keep as low as possible while retaining the best, most reliable service. The fine line between "you get what you pay for" and "we are definitely paying much more than we need to" is a very difficult one to walk.
There, however, a solution. Luminet is here to help you and your business work things out. We are already helping hundreds of businesses to make their way into the super high speed future of fibre optic connections, and we are also leading WIFI providers, giving businesses with no access to a fibre optic internet the ability to access speeds and bandwidths through a microwave internet connection – our "network in the sky".
How do I know what a fair price for my connection would be?
Prices for Business Broadband in London and elsewhere will vary depending on the speeds and bandwidth your business requires. So to get a clear picture of whether the price you pay for your current broadband is appropriate you should consider what you need to be able to do on the internet in terms of the services you need and what you are actually getting from your current business broadband provider.
If your business is currently dependent on the traditional copper wire network the capacity of your broadband is without doubt limited – electromagnetic disruption, electronic resistance and the fact that those copper wires are perpetually carrying all of the ADSL broadband and all of the landline calls on the local exchange mean that your regular broadband can never deliver consistent speeds and at busy times lag will be noticeable.
Most domestic users, and even some businesses with minimal internet requirements will probably never really experience this as anything more than a mild irritation. But speed equals time, and for many business broadband uses time equals money. If your broadband is coming to you over the copper network can it really be giving you the performance that you need? Genuinely, probably not. You might not realise it, but if your broadband is still based on the old-fashioned ADSL network you are absolutely missing out on the benefits and increased value for money that fibre and/or microwave internet connections can give you, and there is a very good chance that whatever you are paying your broadband provider you are not getting a good deal.
Luminet's fibre optic business broadband in London can deliver internet speeds of one gigabit per second, which is orders of magnitude faster than the copper cable network that carries your ADSL broadband could ever deliver. If speed really matters you could choose Luminet to be your WIFI provider and opt for a microwave internet connection. Because microwave connections have a lower latency than fibre you could experience even greater speeds – up to a truly impressive five gigabits per second. With the current technology and online services that is almost certainly faster than you are likely to need, so consider what your requirements are and make sure you do not pay for capability you will never use.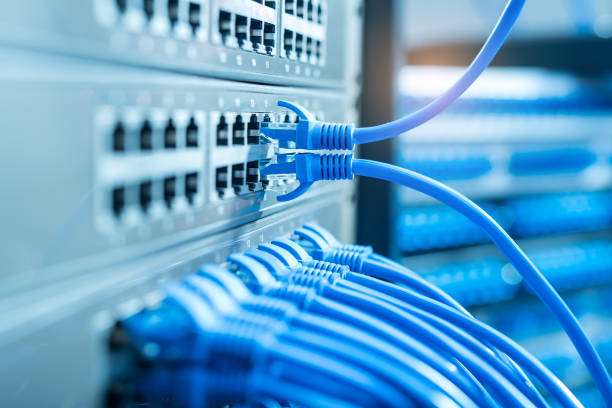 How do I avoid paying for capability I do not need?
Luminet addresses this issue by offering our customers a "burstable broadband" solution. Whether you opt for full fibre broadband, a leased line, a microwave internet connection or some combination of all three we can give you the speeds and bandwidths appropriate to your business needs, without charging you for performance your business will not benefit from. If you have no need for five gigabit speeds at the moment, we can start you off at a more appropriate level.
As your business grows and your internet traffic increases, or when new online services that demand higher speeds become necessary to you, your business broadband capability can "burst" upwards enabling you to access the increased performance at the appropriate time. This protects you from unnecessary costs but allows you to expand rapidly when you need to.
Is Fibre Optic Broadband always the most cost effective solution?
We are very proud of our fibre optic services and in most circumstances we would say so. However we also like to think of ourselves as the leading WIFI providers in London and we are equally proud of our microwave internet services. Because microwave internet connections need almost no infrastructure you can avoid any of the installation costs that can be associated with installing cables. The only thing you need to connect to our "network in the sky" is a microwave antenna and a power supply, so not only is installation easier than pulling cables, it can be done quickly.
Whatever type of connection your business chooses, we will have it installed, up and running in ten business days. Nobody connects business broadband in London faster than Luminet, so you can start to take advantage of the benefits that our fibre optic and microwave internet connections provide without delay.
This is how we can offer business broadband customers in London a high degree of flexibility, which allows our customers to control the cost of their internet connection. We deliver the capability they need, but ensure that they never have to pay for capacity they do not. Are you paying for services you have no need of? Take a look at your requirements and give the matter some serious thought.
How can I avoid costly outages?
Luminet guarantees to keep your business broadband online and working. We offer our customers a one hundred percent uptime guarantee on business broadband. London has no other internet provider that can make such a claim. We can do this because we not only offer a variety of incredibly resilient types of connections, we also maintain a Network Operations Centre which is monitored twenty-four hours a day, three hundred and sixty-five days a year by our highly experienced technical experts.
This enables us to completely eliminate any potentially costly lapses in your internet connectivity, something which can happen all too easily if you are dependent on the copper-based infrastructure. Of course this also means that we are the only internet service provider that promises you will always get the service that you are paying for, something else you might want to consider when you think about value.
So come and talk to us about our business broadband, London – it is the best way to make sure you get the greatest possible value for money.