Lawn Tennis Association
The Lawn Tennis Association (LTA) is the national governing body for tennis in Great Britain, the Channel Islands and Isle of Man. As part of its overall purpose to grow and sustain the sport, the LTA organises several major men's and women's professional events, alongside a host of grassroots programmes encouraging participation at all levels of the game.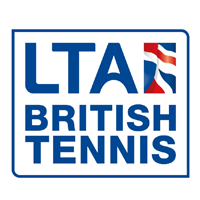 The Challenge
Each year, the LTA is responsible for putting on one of Europe's most eagerly anticipated ATP (Men's) tournaments and traditional curtain-raiser to the grass court season – the Aegon Championships at The Queen's Club in London. Compounding the many logistical and organisational challenges is the fact that the LTA does not control The Queen's Club venue; rather it acts as temporary tenant. Throughout the event setup and teardown – a period of ten weeks – the club's members expect to continue using courts, gymnasiums, restaurants and other facilities.
"We have a very good working relationship with The Queen's Club but we treat the facilities as guests rather than owners; respecting the needs of members and ensuring the care and stewardship of the members' Clubhouse and other iconic infrastructure," explained Oran Hassan, Event Executive at the LTA. "The environment for players, media and the LTA event team is excellent, but having enough Ethernet connectivity to address the tournament's increasing digital commitments is a critical part to get right."
Several years ago, to accommodate the additional capacity required during the Aegon Championships for public and corporate Wi-Fi services and superfast internet facilities for accredited media organisations, the LTA arranged for fibre to be installed. However, during a risk assessment exercise, and following new guidance from the ATP, Hassan and his colleagues recognised the need for a resilient backup connection to ensure continuity of service should the fibre links fail.
"The Queen's Club has its own fibre connection but using that for diverse failover was a non-starter because it routes back to the same local exchange," recalls Hassan. "A cable solution from Virgin Media was our next port of call but there was no scope in our budget to commit to the minimum three-year contract. In any case, the 90-day lead time was too long. We were fast running out of alternatives."
The Approach
Hassan asked industry contacts and other suppliers for recommendations, and even started researching the potential of a satellite broadband service. "That's when we came across the Luminet Wireless Pro connectivity (previously known as Fibre-Air) from Luminet. Their track record of supporting major London events with high-quality Ethernet services was very impressive so we contacted them to discuss our options."
Luminet got on the case immediately, conducting a thorough desktop study of the site's location and how well served it was by its unique, London-wide Network in the Sky. "Engineers then came to do a line-of-sight survey on the Clubhouse roof and treated the building very sensitively in terms of where antennae, cabling and routing equipment should be fitted," said Hassan. "The complete Luminet Wireless Pro survey exercise was surprisingly fast – even though it was windy and rainy – and within a day or two I had a method statement in my hands that was easy to get agreed by the Club's Maintenance Manager. Overall, Luminet provided lots of valuable materials to support our business case, like infographics and price comparisons, which other stakeholders found easy to understand and made the sign-off process straightforward."
Luminet Wireless Pro is based on a standard SLA of 99.95%, to deliver 10Mbps to 5Gbps symmetrical clear channel services, with installs taking 10 working days or less.
Hassan calculated that critical systems for the tournament would require 100Mbps throughput capacity, which was easily achievable from Luminet. "The costs were comparable with other options, and the ease and speed of install made it a no-brainer."
The Results
The 2017 Aegon Championships were a storming success, with around 250 accredited journalists using the media centre's Ethernet facilities to file stories, upload HD photos and stream radio and TV broadcast coverage.
And while the primary links to the event did not fail, Hassan and his colleagues understood the potential impact if a failure did occur and Luminet was not there to back them up. "We knew the SLA for the fibre connection was not sufficient for some of our potential scenarios; service credits would not be enough to satisfy our obligations to the ATP and could damage our reputation with media partners and fans."
"Knowing we had Luminet and its SLA to count on filled us with confidence, particularly after testing the failover process before the event and getting a sense of the quality of engineering and support people we could call upon if needed."
With tried and tested primary and backup Ethernet solutions in place, the LTA has a repeatable template for future tournaments at The Queen's Club or other LTA-organised events. Another longer-term option being considered is to adopt a service like Luminet's 100% Always-On offering, which combines both Fibre and Wireless services from a single provider using the same IP address range to provide a truly diverse and resilient last mile internet connection under a 100% SLA.
Key Benefits
Delivered highly resilient and diverse failover to 100Mbps symmetrical clear channel Ethernet with 99.95% SLA
Safeguarded LTA reputation, smooth running of tournament and adherence to new ATP compliance
Completed install process rapidly, sensitively and respectfully of member access and building fabric