Clive Christian
Clive Christian Ltd is a British luxury goods company specialising in premium fragrance and high-end furnishings and interiors. Clive Christian fragrances are sold by global high-end retailers including Harrods, Fortnum & Mason, Bergdorf Goodman, Saks Fifth Avenue and Neiman Marcus. The company's headquarters are in Fitzrovia, London.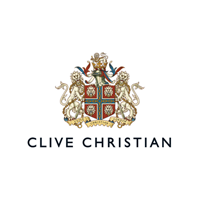 The Challenge
As an international success story showcasing the best of British craftsmanship, Clive Christian's global reputation for luxury perfume and interior design has brought considerable business growth. After many years headquartered in the same Mayfair office in central London, employee numbers had grown to such an extent that a relocation to new premises was required.
The Approach
One of the drawbacks to the old office was a patchy internet experience, prone to periodic failure which was a cause of irritation among many users. "There were certainly some network performance issues at the Mayfair office, and we were keen to avoid these risks at the new site, particularly because we are increasingly reliant on the cloud for storage and collaboration apps like Dropbox, VoIP and Microsoft Office 365." recalled Charlotte. "After identifying a property on Great Portland Street in Fitzrovia, we learned about the Luminet Always On 100% SLA service from our comms supplier, Fusion Voice & Data."
Luminet's Always On service combines connectivity from both fibre and links to Luminet Wireless Pro/ Lite. This provides a truly diverse and resilient last mile internet connection which comes with a 100% Service Level Agreement (SLA). Because the service uniquely moves across the same static IP addressing between primary and secondary connections, this massively benefits mission-critical applications and services that require static IP addressing such as mail, SIP, video, VPN, e-commerce and trading.
The Results
Luminet and its partner, Fusion Voice & Data, worked closely to ensure the Luminet Wireless Pro (previously called Fibre-Air) part of the Ethernet connectivity service was up and running in plenty of time for moving day into the new premises, with the Fibre coming on stream several weeks later, within the lead times specified. "The install was really fast and we were pleased to see everything working perfectly when we moved in," added Charlotte. "This meant that none of our on-premise or cloud-based systems and processes were interrupted and we noticed a marked improvement in the performance and reliability of the connection, compared to the old office."
As the business has expanded, launching more products and taking on more staff in marketing, sales and operations roles across the business, Clive Christian believes it has the stable foundations it needs to further increase growth in the coming months and years.
"The peace of mind from the 100% SLA is great, not just for the 30 or so people using the new office but also for colleagues in our New York office who need to access data and systems in London," said Charlotte. "Our CEO and other key staff are nearly always travelling somewhere, so being able to rely on the availability of IT systems located here is very reassuring."
"There have also been some fairly substantial building works happening on the floors directly below ours, which, in the past, might have made us worry that someone could accidentally break our fibre cable and cut off our internet. But we haven't given it a second thought because of Luminet's extra backup resilience through the wireless connection."
Key Benefits
Supported a seamless office relocation with rapid install of superior connectivity at the new site
Hit new heights of performance and reliability with truly diverse and resilient high-speed Ethernet connection under a 100% SLA
Assured the continual uptime of mission-critical cloud applications, IP communications and remote working