Fusion Voice & Data
Fusion Voice & Data (Fusion) specialises in providing SME businesses with the right connectivity solutions for their needs. Launched in 2016 with a core team boasting unparalleled experience in voice and data, Fusion's extraordinary growth has arisen from focusing on the requirements of businesses relocating into and within central London.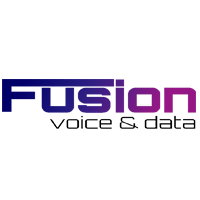 The Challenge
From the outset, Fusion's founding team (with a combined 70 years in the industry) targeted rapid growth as its number one business priority, focusing on customers who require new connectivity solutions as part of relocating business premises.
Despite operating for barely 12 months, experience and knowledge of connectivity solutions are key strengths of Fusion, combined with good relationships with major network providers. "We work with customers in all sectors and this demands access to a broad catalogue of connectivity products to suit every SLA need," explained Director, Nick Dutfield. "That typically boils down to fibre leased lines or Ethernet First Mile and finding the appropriate provider who can serve a given property."
"But it's about more than just sourcing the right product at the right price," added Nick. "Lead times are also very important. Businesses that plan to relocate are always in a rush to get their connectivity sorted out in time and often don't realise how late they are leaving it."
Fusion's desire to remain a lean and nimble, fast-growth business gives it a distinct competitive advantage. But with customers driving the need for responsiveness and fast turnaround times, Fusion's ability to provide an excellent customer experience is dependent upon support provided by its chosen network connectivity providers and the flexibility of their products. "We were looking for alternatives that could deliver very rapid lead times and excellent pricing, but also provide a service level to us as a partner that could free us up from unnecessary admin and procedural delays," said Nick.
The Approach
Fusion initially approached Luminet with a view to accessing its Fibre leased line services as these are very competitively priced and available with standard installation of between 30-45 days – faster than many market alternatives. This grew to a more significant interest in Luminet Wireless Pro service (previously known as Fibre-Air), available both on a standalone basis and as a key component of Luminet's 100% Always-On service.
Luminet Wireless Pro is based on a standard SLA of 99.95% and leverages Luminet's London-wide network in the sky to deliver 10Mbps to 5Gbps symmetrical clear channel services. It requires none of the wayleave permissions associated with fibre connectivity and is installed within just 10 working days."
Luminet's Always-On offering combines Fibre and Wireless services to provide truly diverse last mile internet connectivity and a 100% uptime SLA supported by automatic failover and multilayer resilience. By moving across the same static IP addresses between primary and secondary connections, it provides a major benefit for mission critical applications and cloud computing services that require static IP addressing such as mail, SIP, video, VPN, ecommerce and trading.
"Luminet Wireless Pro looked like a fantastic opportunity to rescue customers who have either left it very late to arrange their connectivity or been let down by a slow fibre install," said Nick. "We saw the potential for Luminet Wireless Pro to add always-on resilience as well as to address urgent connectivity need, complementing our traditional customer offerings with greater value and flexibility. At the same time, Luminet's Fibre-only solutions could give us more options to meet bespoke requirements. Getting it all from one place would minimise hassle on our end too."
The Results
Fusion has been very successful in its first year's trading, bringing more than 50 SME customers on board. "Speed is of the essence in our business; Luminet has understood that from day one and, more importantly, delivered on it," said Nick.
As a valued channel partner, Fusion benefits from Luminet's secure, automated service portal for 24/7 ordering, tracking of service updates and other key data such as site survey results. Luminet's portal ensures rapid access to rich customer information, enabling the successful and rapid closure of service revenues. Beyond this facility, Fusion enjoys the peace of mind of knowing Luminet's Channel Partner Manager, John Balfour-Lynn, is easily at hand to give advice on tailoring products for unique customer requirements.
"John and his team have been phenomenal," he continues. "Time and time again they've risen to the challenge of a very tight deadline with the utmost professionalism, and we've won a lot of business because of how fast we respond. The delivery experience has also been excellent and I don't think we've ever had a negative comment from a customer about Luminet installs or services."
As the Sales Director at Fusion, Nick relies on Luminet to alleviate much of the processes typically associated with planning and ordering connectivity, so he can focus on meeting and acquiring more customers. "The visibility and automation of the Luminet portal is very impressive and its importance to us will only grow as we scale the business and bring on additional salespeople to leverage the intuitive, easy-to-learn self-service capabilities. The human relationships are vital too, of course. Whether it's using the portal or picking up the phone, we feel confident Luminet is committed and equipped to help us maintain the competitive advantage of being the fastest and most responsive we can be."
Key Benefits
Delivered competitive advantage by maximising the speed of connectivity, install for customers with tight relocation deadlines
Added significant breadth and flexibility to connectivity portfolio via Luminet's Network in the Sky
Enabled business strategy of rapid, lean growth through 24/7 automated service portal and supportive account management