Lombard Street Research
Lombard Street Research is a respected, independent source of provocative economic analysis and investment advice for global investors. Headquartered in London, with additional offices in New York and Hong Kong, Lombard Street has a 25+ year track-record of successfully identifying macroeconomic trends and market turning points. Its regular research output of forecasts, reports, books and other publications provides clients with valuable, actionable intelligence that is clear, concise and up-to-date.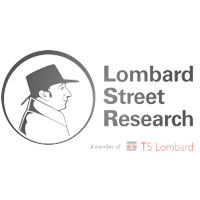 The Challenge
With a reputation built upon the integrity of its research, Lombard Street has always relied upon a robust IT infrastructure and strong governance to collect, store and compute data.
"Our economists and researchers are some of the best in the world, but to translate their skills and insight into products and services means ensuring that data is always current, accurate and well protected," said Rafael Narezzi, Chief Information Officer at Lombard Street Research. "To succeed in the financial analysis sector demands a strategic approach to IT that optimises performance and mitigates risk. Our customers would expect nothing less from us."
Against a backdrop of continued data growth, in line with the expansion of the business and its service offerings, Lombard Street had undertaken a series of investments in its core server infrastructure situated within third-party data centre colocation facilities, and – for the most sensitive data – housed onsite at its London office. However, the results of a routine risk assessment examining its onsite infrastructure, carried out as part of its data governance protocols, identified several potential vulnerabilities.
"Data protection is crucial to our business operations so we took immediate action, going into the market to find an appropriate solution," said Narezzi.
The Approach
The primary requirement for Lombard Street was to avoid the risk of data loss and business interruption by relocating its most sensitive server infrastructure to a more secure environment that would support continuous operations in the event of flood, fire or other disaster scenarios.
Luminet already provided colocation services for some of Lombard Street's existing IT infrastructure, making it an obvious port of call to discuss additional requirements for its onsite servers. "Luminet has always gone above and beyond to deliver a very high standard of service for our colo needs," added Narezzi. "We felt they understood our business and have the capability to deliver an advanced solution."
Luminet proposed to migrate Lombard Street to a managed Virtual Data Centre (VDC) environment, hosted inside its geographically-diverse private cloud Tier 3 data centres and protected by a virtual dedicated firewall.
As well as ensuring 24-hour security to protect against physical threats, the VDC environment features dual-power to all IT infrastructure to guard against electricity failure, and multiple independent connectivity paths for added resilience against network outage.
The Results
"Once we'd agreed the parameters, migration to the Luminet VDC was a straightforward process that immediately reduced risks and safeguarded our revenue-generating services," said Narezzi. "Luminet has also reduced costs significantly by removing the need for a capex investment in new high-performance hardware to replace our older onsite equipment. And we'll never need to worry about out-growing the VDC because extra resources can be created on-demand and simply added to our monthly payment. The state-of-the-art virtual servers and network, protected by our own virtual firewall, enable all the application performance we need and give us the ability to manage our environment autonomously if we want to."
Luminet's fully-managed SLA assures 99.999% high-availability and full backup data recovery within minutes, supported by a 24/7/365 Network Operations Centre.
"Luminet has delivered a next-generation virtual computing platform that sharpens our competitive edge and gives us the confidence to grow," said Narezzi. "We have a greater capability than ever before to respond to market challenges and opportunities and demonstrate to any customer or regulator just how committed we are to data protection and governance."
Key Benefits
Successfully countered security vulnerabilities related to onsite server infrastructure
Achieving 99.999% SLA-assured uptime without investing capex in new physical servers
Great value service with plenty of scope for future scalability demands