W20 Group
Founded and led by CEO Jim Weiss in 2001, W2O is an independent network of complementary digitally-oriented marketing and communications firms focused on integrated business solutions to drive change and growth for the world's leading brands and organisations. W2O's network includes WCG, Twist Mktg, Pure, Marketeching and Sentient, with a growing footprint of offices in the United States and Europe.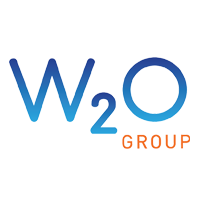 The Challenge
From humble origins as a one-person marketing consulting firm in the US, W2O Group has spent the last 15 years growing through a mix of acquisition and organic expansion to become one of the largest and most influential agency networks in the world. This led the company to outgrow its Chancery Lane UK base and seek alternative premises with at least twice the capacity.
The nature of W2O's business means that employees routinely work on large media files and use cloud-based applications to collaborate on multi-faceted projects with customers, suppliers and third parties. According to Senior Technology Solutions Manager, Jonathan Whan, this meant that high-quality, high-performance Ethernet connectivity would be critical to the IT setup at the new premises. "After reviewing our options, we opted to relocate to the Alphabeta building near Shoreditch and ordered a primary 200Mbps line with a secondary 100Mbps for resilience failover from a nationwide cable operator," he recalls.
As the moving date got closer, Jonathan and his team became increasingly concerned that ongoing wayleave issues and other problems would prevent them from having any connectivity at all when they arrived at the new building. "Eventually our patience ran out," he said. "With less than six weeks to go before the move, we cancelled the lines and looked for an alternative that could be installed within very tight timescales."
The Approach
The need for a connectivity alternative rapidly became a major issue and various lines of enquiry were taken up. "One of the senior management team knew about Luminet and suggested inviting them in to look at the feasibility of having a fixed wireless connection installed. Getting a fibre connection would have to wait."
Luminet immediately dispatched an engineer to inspect the new premises. He confirmed the viability of installing a rooftop antenna onto the building, connecting from Luminet's Network in the Sky down to the floor that W2O Group planned to occupy.
The Luminet Wireless Pro service (previously known as Fibre-Air) is based on a standard SLA of 99.95%, leveraging fixed wireless technology to deliver 10Mbps to 5Gbps symmetrical clear channel services via Luminet's unique, London-wide network.
"It was a massive relief to not only know that the Luminet Wireless Pro service was viable, but that there were no planning issues stopping us getting the connection installed straight away. This was the emergency lifeline we were hoping for. I was really impressed that it was all completed within two weeks – that really inspired our trust."
The Results
The reliable Luminet Wireless Pro service was sufficient to satisfy the immediate connectivity needs of W2O Group, enabling personnel at the company's WCG, Twist Marketing and Pure Communications agencies to maximise their use of cloud-based applications such as AWS, Box and Microsoft Office 365.
After several weeks' wait, a 100Mbps BT fibre connection on a 1Gbps bearer was installed. "We configured the fibre as the primary connection and kept the Luminet wireless service for backup resilience. We've since switched the fibre service over to Luminet because having both diverse connections managed by the same provider is easier and more cost-efficient for us."
As an integrated marketing business offering high-value professional services, staying ahead of the game – technology-wise – is very important to W2O Group. This is not only for the delivery of relevant, high-value digital services and content but also because of the importance of maintaining effective, constant communications with clients, suppliers and other contacts. Looking to the future, Jonathan and his colleagues are positive about the robust yet flexible platform provided by Luminet.
"We have had an outstanding experience with Luminet for both Fibre and Wireless. The trust is there and we feel really confident having Luminet up our sleeve if we ever need to relocate in the future. It's possible – we are growing that quickly around the world – and if needed I would absolutely use Luminet again."
Key Benefits
Met urgent requirements for a rapid install onto Luminet's Wireless Pro in less than 10 working days
Provided the true resilience of diverse fibre and fixed wireless Ethernet connectivity within a 99.95% SLA
Enabled the reliable delivery of cloud-based applications and services for a dynamic and growing workforce